At Rigby Pediatric Dental, we understand that children require specialized dental care to ensure their oral health is well-maintained from an early age. Led by Dr. Kory Bingham, our experienced team is dedicated to providing exceptional pediatric dentistry services in Rigby, Idaho, and the surrounding areas. With a focus on creating a comfortable and welcoming environment for children, we strive to make each dental visit a positive and enjoyable experience.
What is Pediatric Dentistry?
Pediatric dentistry is a specialized branch of dentistry that focuses on the oral health of infants, children, and adolescents. Pediatric dentists receive specialized training and have the expertise to address young patients' unique needs and concerns. Introducing children to regular dental care early on is essential to establish good oral hygiene habits and prevent dental problems.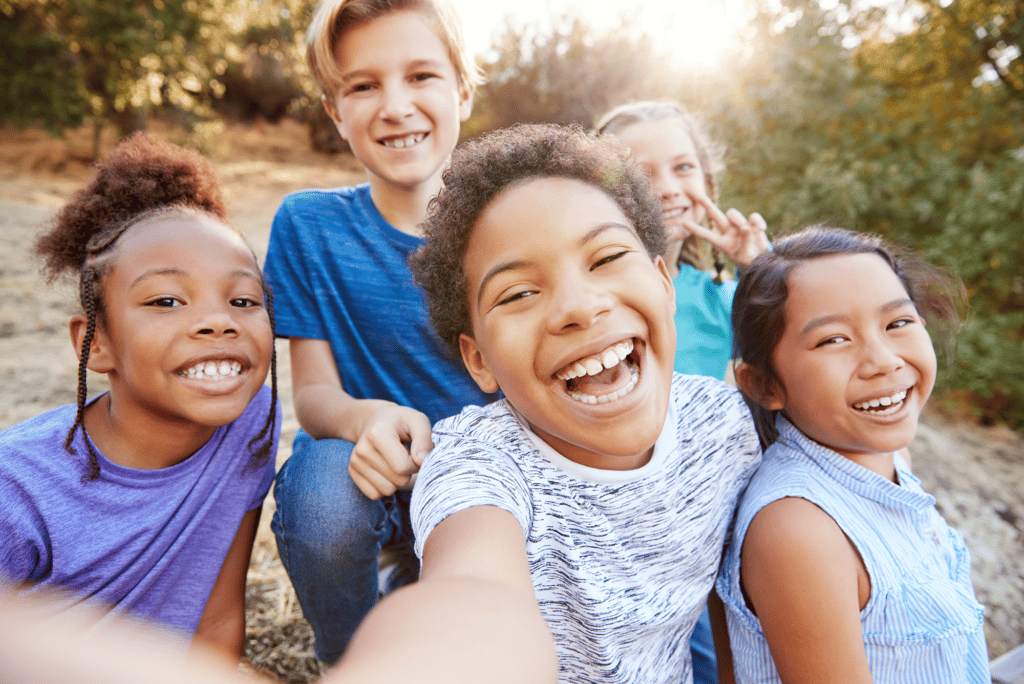 The Importance of Your Child's 6-Month Visits
Taking your child to the pediatric dentist is paramount for their oral health and well-being. Regular visits to a pediatric dentist are vital in establishing good dental habits and ensuring the early detection and prevention of dental problems. Pediatric dentists like Dr. Bingham understand the unique needs of children and create a comfortable and welcoming environment. 
These visits allow him to monitor the growth and development of your child's teeth, jaw, and bite and address any concerns or issues that may arise. Additionally, we educate children and parents on proper oral hygiene practices, emphasizing the importance of regular brushing, flossing, and a healthy diet. By instilling good oral habits from an early age, you can set your child up for a lifetime of excellent oral health, a beautiful smile, and the confidence that comes with it.
What Your Child Can Expect at Their Appointment
When your child visits Dr. Kory Bingham, our esteemed pediatric dentist at Rigby Pediatric Dental, they can expect a warm and friendly atmosphere specifically designed to cater to their needs. From the moment they enter our office, our team works diligently to create a comfortable and welcoming environment. 
During their appointment, Dr. Bingham will greet your child with a friendly smile and a gentle approach, helping them feel at ease. He takes the time to listen to their concerns and answer any questions they may have. Dr. Bingham utilizes age-appropriate language to explain procedures and uses visual aids to make the experience more interactive and understandable for your child. 
Throughout the appointment, our team focuses on building a positive rapport with your child, fostering trust, and making the dental visit a positive experience. Our goal is to ensure your child feels comfortable and leaves the appointment with a healthy smile and a sense of accomplishment. 
Some treatments include:
Dental Check-Ups:

Regular dental check-ups involve a comprehensive examination of your child's teeth, gums, and oral cavity. The dentist will assess their oral health, check for any signs of decay, gum disease, or other dental issues, and provide necessary preventive care.

Dental Cleanings:

Professional dental cleanings are performed to remove plaque, tartar, and stains from your child's teeth. This cleaning helps prevent cavities and gum disease and promotes overall oral health.

Fluoride Treatments:

Fluoride treatments involve the application of a fluoride solution to the teeth to strengthen the tooth enamel and protect against tooth decay. This treatment is particularly beneficial for children with a higher risk of developing cavities.

Dental Sealants:

Dental sealants are thin protective coatings applied to the chewing surfaces of the back teeth (molars and premolars). They create a barrier that prevents bacteria and food particles from accumulating in the deep grooves and pits, reducing the risk of cavities.

Dental Fillings:

If your child develops a cavity, a dental filling is used to restore the tooth's structure and function. Fillings are typically made of tooth-colored composite resin material, which blends seamlessly with the natural tooth color.
Dr. Kory Bingham: Your Trusted Pediatric Dentist
At Rigby Pediatric Dental, our pediatric dentist, Dr. Kory Bingham, is passionate about providing top-quality dental care for children. Dr. Bingham has undergone extensive training in pediatric dentistry and is committed to staying up-to-date with the latest advancements in the field. Dr. Bingham's gentle and compassionate approach creates a friendly and relaxed atmosphere for children, helping them feel at ease during their dental visits.
Our Comprehensive Pediatric Dentistry Services
We offer a wide range of pediatric dentistry services tailored to meet the unique needs of children at different stages of dental development. We aim to ensure your child's smile remains healthy and beautiful as they grow. Some of the key services we provide include:
Preventive Care: We emphasize the importance of preventive dentistry to maintain optimal oral health. Our preventive services include regular dental check-ups, cleanings, fluoride treatments, and dental sealants to protect your child's teeth from cavities.
Restorative Dentistry: If your child develops a dental problem, our skilled team is well-equipped to provide the necessary restorative treatments. We offer dental fillings, crowns, and root canal therapy, among other services, to restore the health and function of your child's teeth.
Sedation Dentistry: We understand that some children may feel anxious or nervous during dental procedures. To ensure their comfort, we offer various sedation options, including laughing gas and oral conscious sedation, to help your child relax and feel at ease throughout their treatment.
Dental Emergencies: Accidents happen, and we are here to help in dental emergencies. Whether your child experiences a toothache, dental trauma, or any other urgent dental issue, our team can provide prompt care and alleviate their discomfort.
Pediatric Dentistry in Rigby, ID
If you are seeking high-quality pediatric dentistry services in Rigby, ID, Rigby Pediatric Dental is here to serve you. Dr. Kory Bingham and our dedicated team are committed to delivering excellent dental care in a warm and friendly environment. Contact us today to schedule an appointment and give your child the gift of a healthy smile that lasts a lifetime.